Fresh gelato, made fresh daily
At a stone's throw from the train station of Bergamo, the RivaReno shop is waiting for you to let you try its gelato made fresh daily. It is not the usual gelato, full of preservatives and additives: our gelato production lab uses only the best fruits coming from all over Italy (red oranges from Sicily, lemons from Sicily, Bergamot from Calabria…) and genuine ingredients, like for example the alpine milk from the mountain pastures of the Stura Valley. Come and try one of our gelatos and be seduced by their unique taste and rich and delicious flavour.
The Italian gelato lab RivaReno produces every day up to 4/5 kilos of gelato for each flavour, so it makes sure it is always fresh and creamy. The lab is located inside the shop: you will therefore taste it right after it is prepared.
Write Your Own Review
Our schedules
Via Angelo Maj, 1A, Bergamo
Mon-Fri: 07:15 - 21:00
Sat: 12:00 - 21:00
Sun: 12:00 - 22:00
Natural gelatos
In our gelato made fresh daily you will never find any preservatives, anti-oxidants, hydrogenated fats, artificial colorants, mono and diglycerids and the likes of propylene glycol or propanediol etc.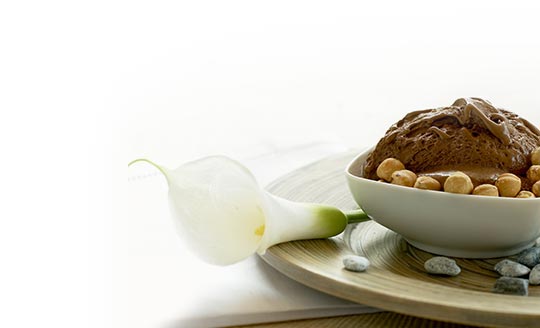 About us...
Excellent slush! I have never tried such a good slush with an intense fruit flavour! It seemed I had a real strawberry in my mouth!
A superlative gelato. RivaReno's gelato is really good, creamy and delicious! Nothing like the classic favours displayed in the old gelato shops, which, in comparison, look like dirty water. Try it!
Excellent desserts. Clean and nice place. Friendly and ready-to-help staff. Excellent homemade desserts. I recommend the homemade Brownie with Gianduia cream.